Since the foundation of our firm, our philosophy has been that real estate is all about people and we've never lost sight of that vision. The human experience is a centerpiece of the management services we provide our clients. We value the opportunity to welcome you into our spaces and it is our pleasure to provide conveniences that help give back the greatest gift — time.
Putting People First
We deliver the ingredients that turn spaces into places people love. With a "people first" philosophy, we help building owners retain tenants, and help employers attract and delight their talent. We help meet essential needs and preferences for:

We Care by better balancing busy schedules with onsite services such as wellness programs, vehicle maintenance, flu shots, bicycle maintenance, dry cleaning, and more.

We Create spaces dedicated to collaboration, fitness, renewal, and celebration, that encourage true emotional connections between people—whether one-to-one or one-to-many.
We Cultivate and design tailored programming plans—considering special events, pop-up shops, community service, friendly competitions, and more—to build a sense of belonging within your space.
A Heart for Hospitality
We strive to create destinations where our clients feel like guests with access to amenities and experiences that add value to their day-to-day life. They reflect local culture and preferences in curation of food & beverage and retail options; create communal connectivity through activated public spaces; and tailor programming to an area's demographics to achieve each individual asset's goals. With specialized, proprietary in-house hospitality trainings and service level standards, we ensure that our management services teams operate and foster a client-centric approach globally. We go beyond providing world-class service, to providing world-class experiences.
Hines Experience Academy
We train our "front-of-house" staff through our proprietary training program based on five-star hospitality practices.
Hines Exchange
We share program ideas and best practices globally to bring tested experience concepts to benefit your property.
Hospitality Playbook
We set the standards with our global principles and guidelines that ensure every property we manage delivers an experience that exceeds your expectations.
We are passionate about creating dynamic experiences and curating meaningful services that surprise, delight and support people in all aspects of life.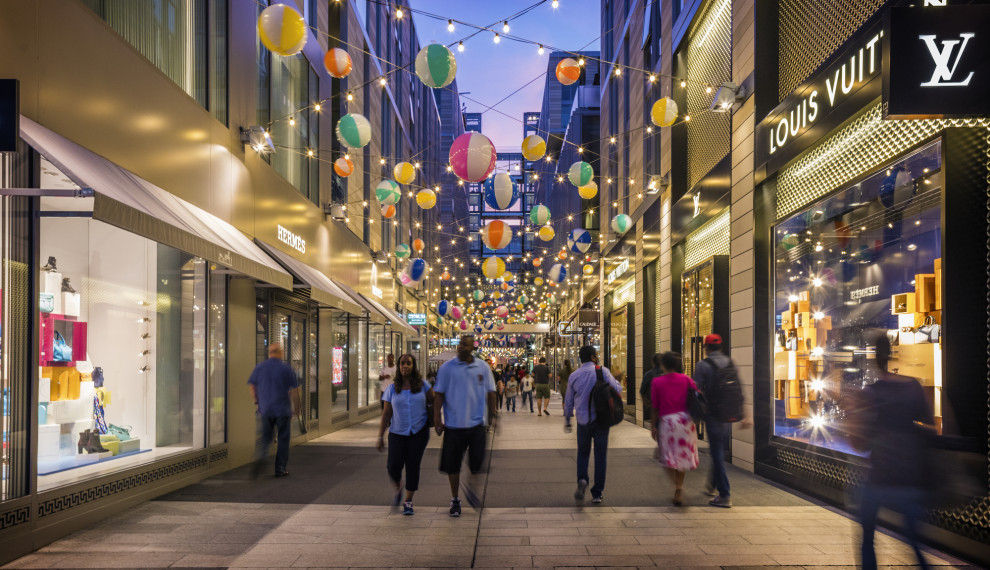 Case Studies
We understand each market, owner, consumer and resident and are able to readily anticipate and satisfy your needs of each.